Just check out my desktop pics of some Ubuntu themes below. Cant imagine Windows looking that cool!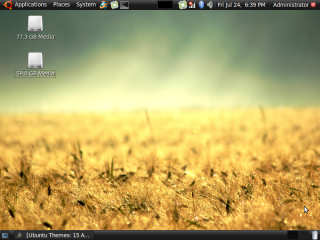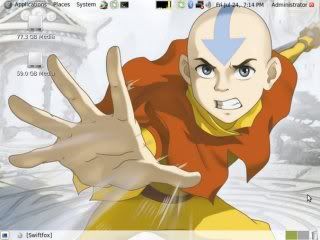 Also, the bundled and available apps are awesome. Pidgin, a messenger client logs you in to gtalk, IM, and facebook chat (yea you heard me right, facebook chat!) all at the same time, which is stunning! This is seriously better than anything I have ever used. There's even a faster version of firefox on linux and its called "Swiftfox". And for a change, it actually does what its name suggests. I noticed all these only because I installed it on my hard disk. Most people who use Live CD, most probably haven't used these features. However, all is not hunky dory. The thing is Ubuntu requires some basic knowledge of Linux and how it works. But the thing is, the Ubuntu forums are so brilliantly remarkable, they have already covered solutions of all problematic areas you are likely to face as a new user.


I seriously wonder when I'm gonna stop blogging about Ubuntu. It stuns me every single time I log in!